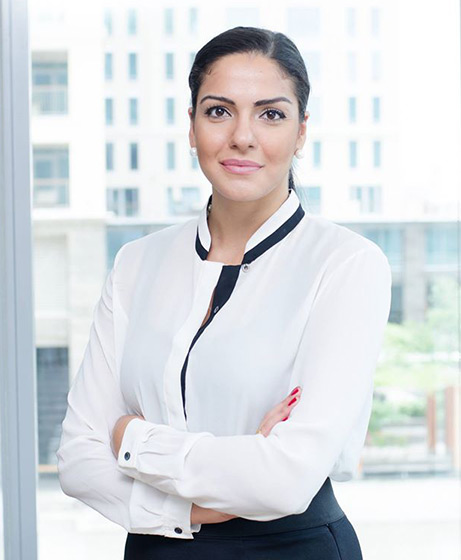 Saana Azzam is the founder of MENA Speakers, whose life mission and purpose is to create an improved state of the world through dialogue. Having graduated from the esteemed Stockholm School of Economics with a Masters in Economics, her adept skills and knowledge in market analysis, investments, research and finance has not only given her the advantageous position of knowing her market well and through, but has also earned her the prestigious title "Female Economist of the Year".
Saana's exemplary expertise lies in the Art of Public Speaking. Trained by international Journalists and media Experts from CNBC and MBC amongst others, Saana encompasses holistic qualities that really distinguish her from the rest. She has undertaken public speaking assignments in Europe on leadership and leading Generation Y and is listed as one of Sweden's 101 Super talents in 2012, and recognized as a "Top 30 Under 30 influencers" in 2015. Her speaking engagements have covered audience sizes up to 1000 people, all across Europe and the Middle East. Saana's biggest clients include Ericsson, Spotify, Emirates Nuclear Energy Corporation, RTA, Del Monte not to mention having worked with official functions in front of Royalties, Dignitaries and more.
As an expert headhunter of top of the line speaker, Saana Azzam spends a significant amount of time with the best speakers in the world. She is classically trained in Better Presentation skills by an Austrian school but believes in the individual approach once presenting. She uses NLP techniques, business strategies and has a particular focus on subliminal and non-verbal communication to ensure that her clients are power communicating. She has worked with accomplished leaders in positioning them as the leading authority in their field and is dubbed as the Experts' Expert.
Instagram: https://www.instagram.com/saanaazzam/
Linkedin: https://www.linkedin.com/in/saanaazzam/