Amoné Louw is a 23-year-old woman living in Cape Town, South Africa. She had the idea of Septik Cosplay in 2014 shortly after graduating high school. The idea was quite simple at the time, just a pastime to enthuse into an already large interest in pop culture, anime and gaming.
Amoné has always love the magical side of life that came with art and tried her hand at numerous art forms in the past, none really making an impression that lasted- but this was different. After making her very first costume she realized this all-encompassing art form was what she needed to fulfill her longing for an art form that was truly bizarre and interesting on many levels.
Having attended numerous events she started competing in the cosplay contests associated with them, she won Best in gaming at Fancon 2016 and has competed ever since, most recently in the huge event Comiccon Africa in 2018. The craftsmanship and choice of characters lead to questions being asked about the construction of the costumes and this opened even more doors. Soon after the interests peaked she started A Patreon account, which is a crowd funded platform based on reward tiers. Numerous people have pledged over the months to access costume tutorials of various characters and fund ongoing projects.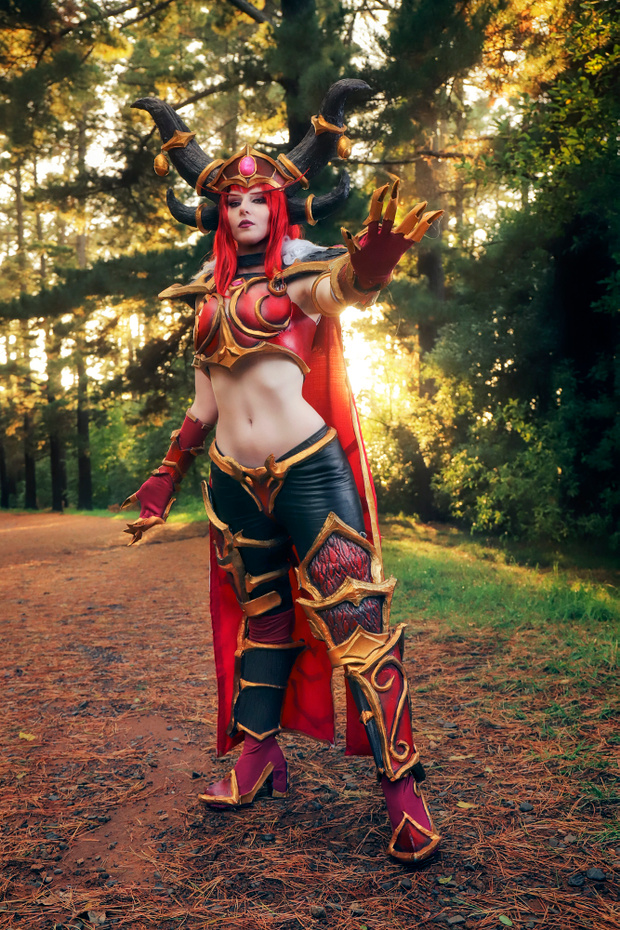 The contests lead her to hone acting skills for stage performances and learn various skills involved in crafting such as electronics and work with power tools. She works for her father as a day job in his construction company which also helped her develop the needed skills to progress in this craft. She has also presented a panel at Fan Con about this specific craft due to the volume of interest. Previously she has worked alongside Kwese TV for their Hearthstone event at the RUSH gaming tournament in Johannesburg.
This is an odd job to wrap one's head around but the rising interest in gaming and pop culture makes this field an intensely fruitful one. Various companies have offered sponsorship and collaborations due to the interest associated with the genre. Costume making, stage performances and a love of characterization have lead this cosplayer to fair amount of success in Cape Town, She currently has the highest amount of Facebook followers for the craft in Cape Town and is looking to move up at a brisk pace.
An odd craft to be sure, but the world needs some magic, right?
Facebook: http://www.facebook.com/septikcosplay
instagram: septikcosplay
Email: septikcosplay@gmail.com